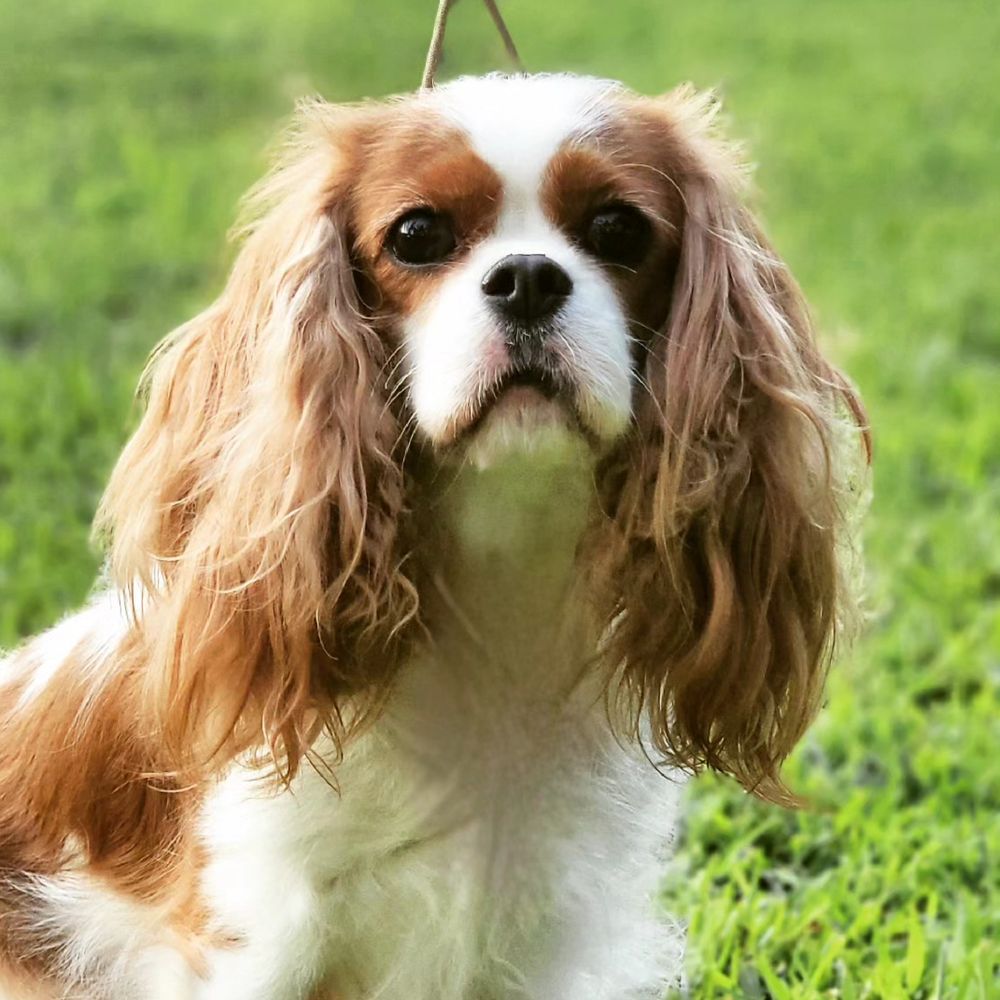 AKC CH Monticello Rock N' Roll
"Reagan"
Reagan loves to be spoiled and thinks she is the favorite out of everyone! Since she is already an AKC Champion, she also takes on a maternal role and likes to teach the younger ones manners and how to be a "proper" Cavalier. Reagan is the best greeter as she is quick to meet you at the door with famous Cavalier kisses and tail- wagging!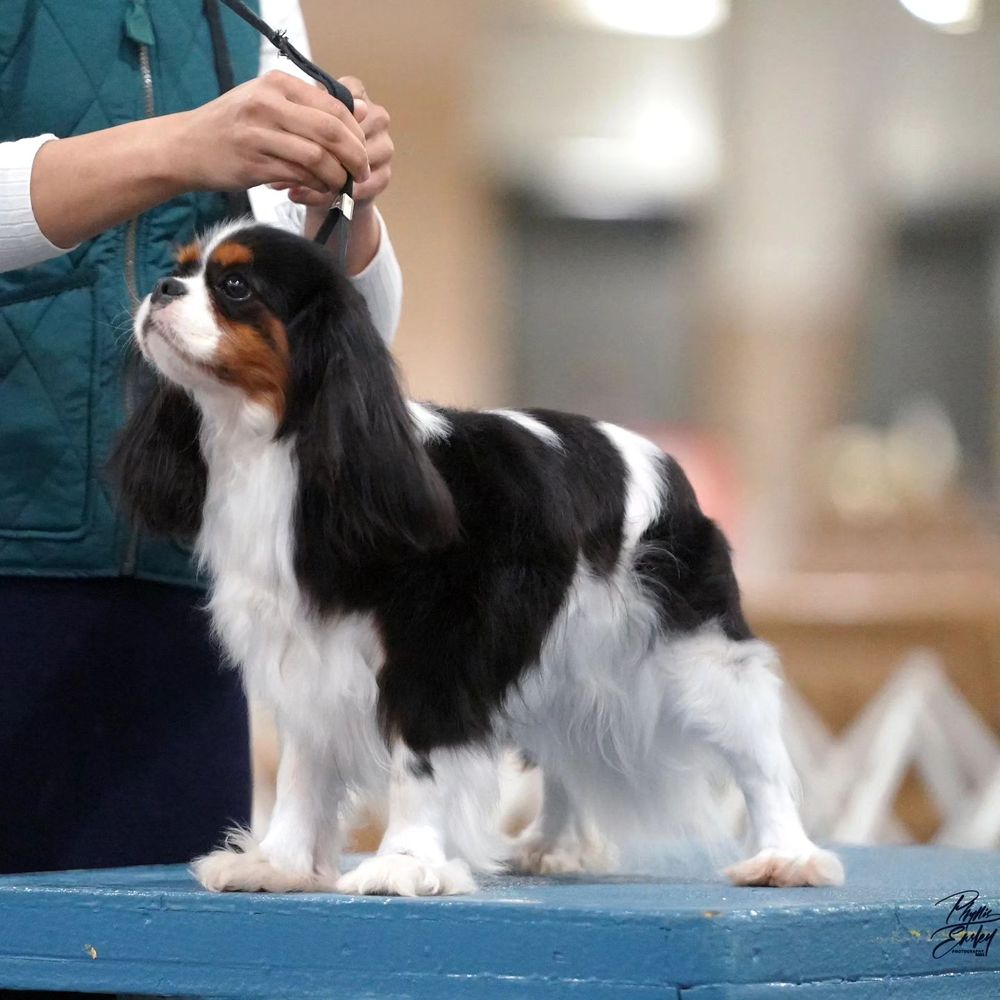 AKC GCHB CH Monticello Crown Jewel
"London"
London is our newly finished (and first ever) Grand Champion! Additionally, she just earned her Bronze AKC Grand Championship title! She absolutely loves the show ring and really knows how to strut her stuff! While not in the ring, London loves to be in anyone's lap and will stare at them with absolute adoration. She's a sweetheart!
Photo by Phyllis Ensley Photography.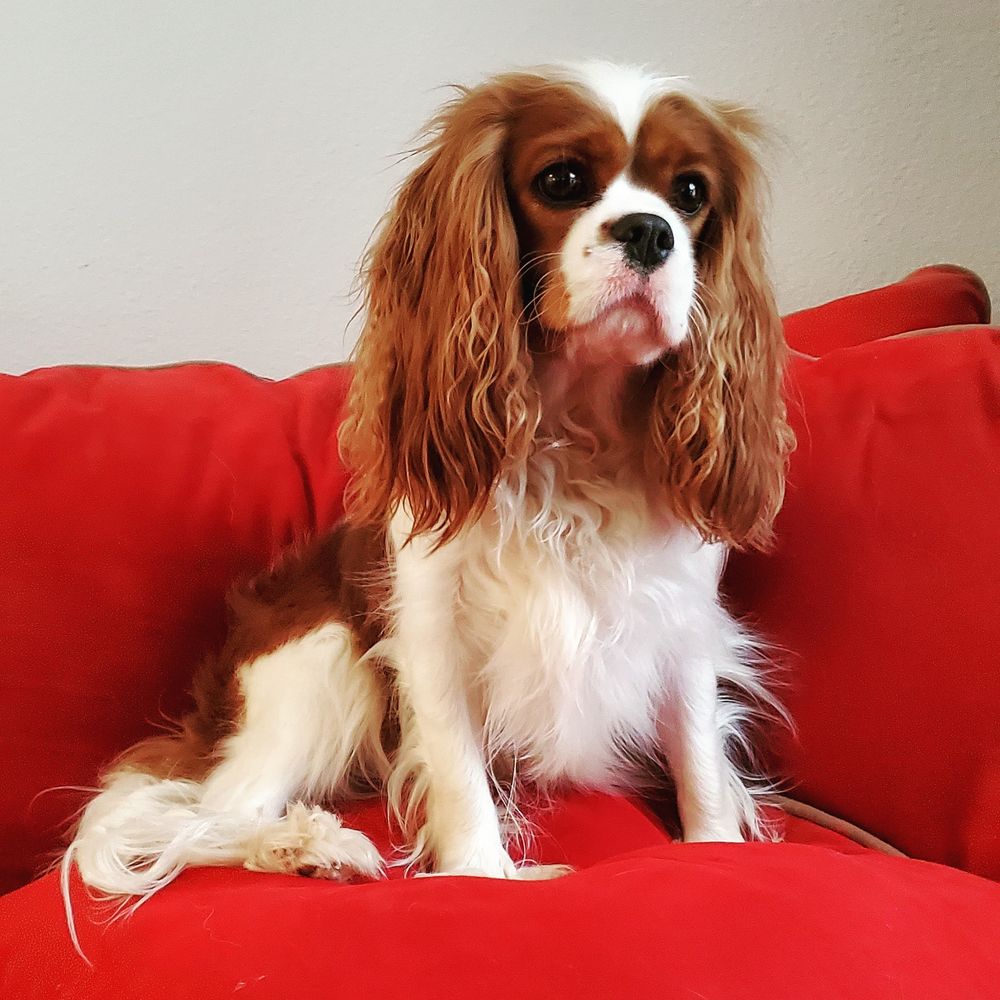 Monticello Rebel Without A Cause FITB
"Kimber"
Kimber, often referred to her nickname, Piggy, loves to talk to you! She makes you feel like she actually understands what you're saying and always has a response to say back. Her favorite response is "Woo" and in fact, she actually says this word on command. Kimber's playful side has always made her a rebel at heart, but don't let that fool you, she wants nothing more than to give you kisses!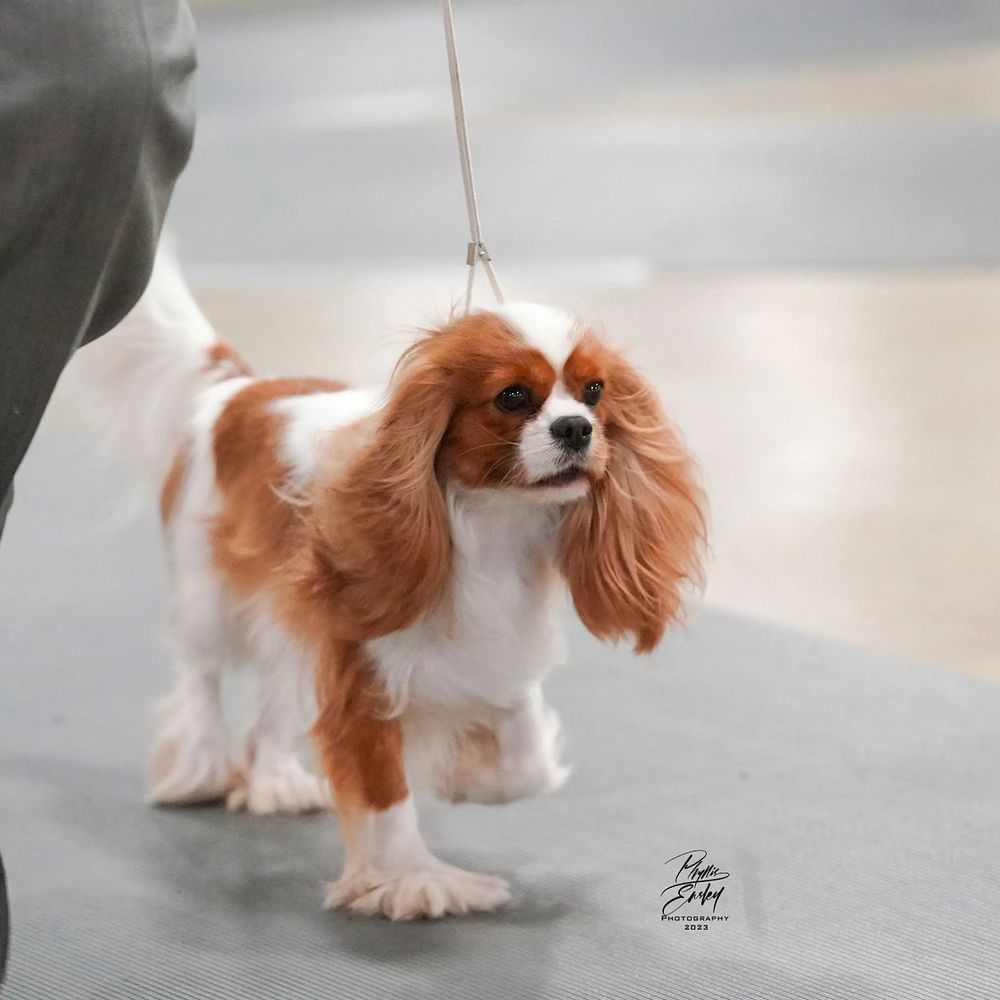 AKC CH Monticello Like Dreamers Do FITB
"Stassie"
Stassie, short for Anastasia, is the best kisser! In fact, she gives kisses on command! When hearing her name, she likes to show you her "wiggle butt" dance. Stassie does like to bark sometimes, but it is always to say a friendly hello! She is named after The Beatles' song, "Like Dreamers Do." She is our latest that earned her AKC Championship!
Photo Credit: Phyllis Ensley Photography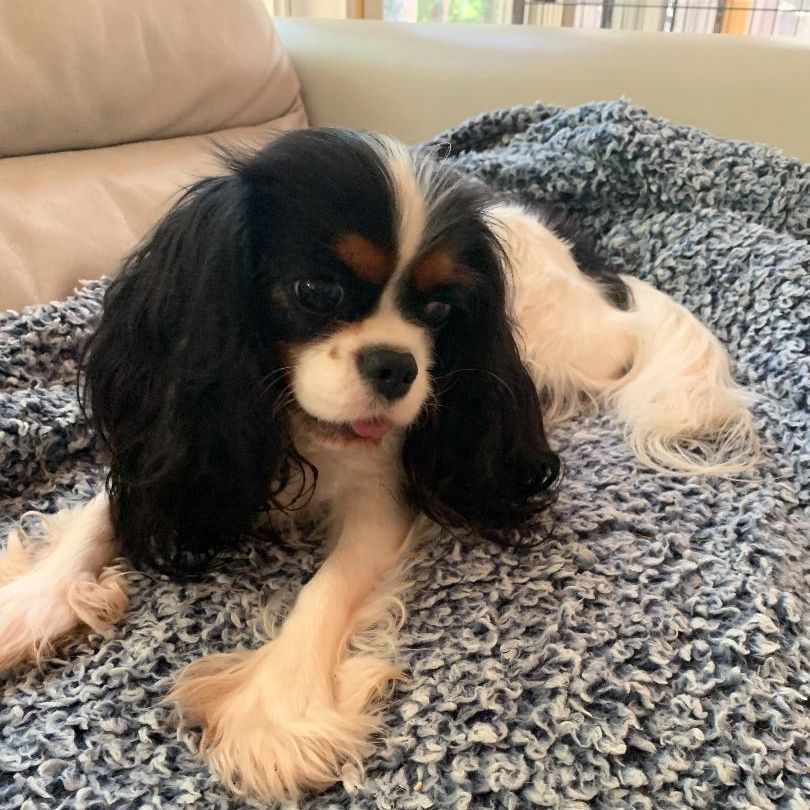 Monticello Beatrix
"Trixie"
One of our smallest girls, Trixie makes up for it with her spunky and sassy personality! Sometimes, she likes to carry "babies" aka small toys in her mouth- something that was passed on from her mom, Gabby.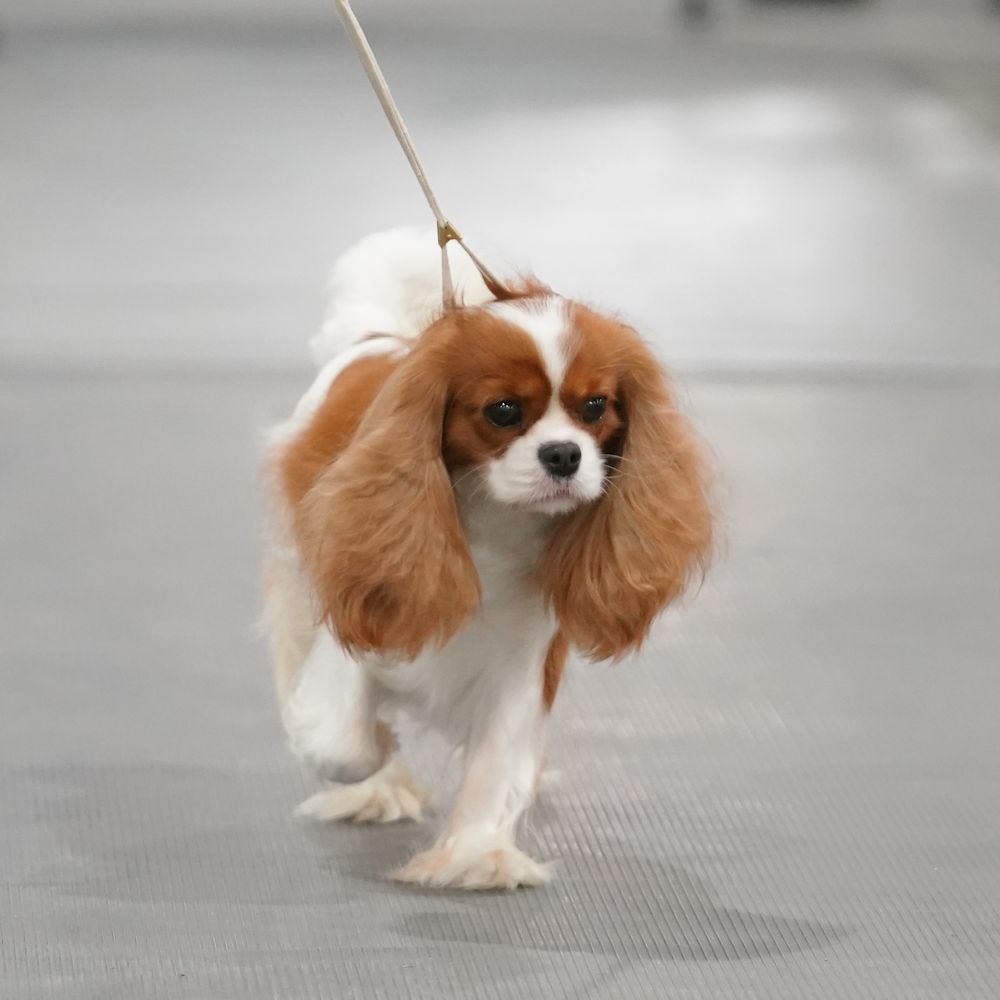 AKC CH Monticello California Dreaming
"Lottie"
Lottie loves to play with toys and run as fast as she can when she's outside. She is a sister to Duchess, Stassie, and Fletcher. Her and Stassie are sometimes referred to as "twins" because of how similar they are- right down to their bark! She is also deemed the best snuggler of the pack! Lottie is one of our newest AKC Champions.
Photo Credit: Phyllis Ensley Photography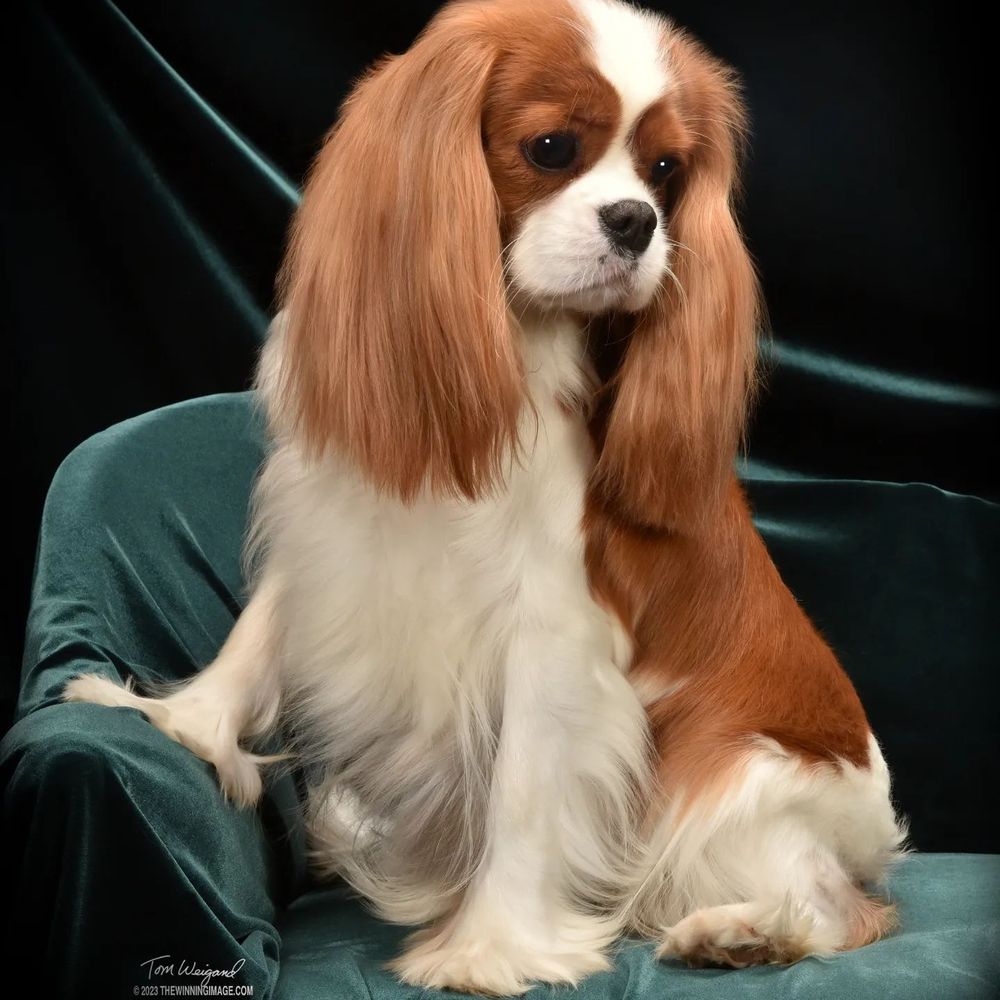 AKC CH Monticello Sweet Dreams
"Duchess"
Duchess is the most kind and calm dog; she always knows if someone feels down and strives to cheer you up! Belly rubs are her favorite. She just finished her AKC Championship! She is a sister to Lottie, Stassie, and Fletcher.
Photo Credit: The Winning Image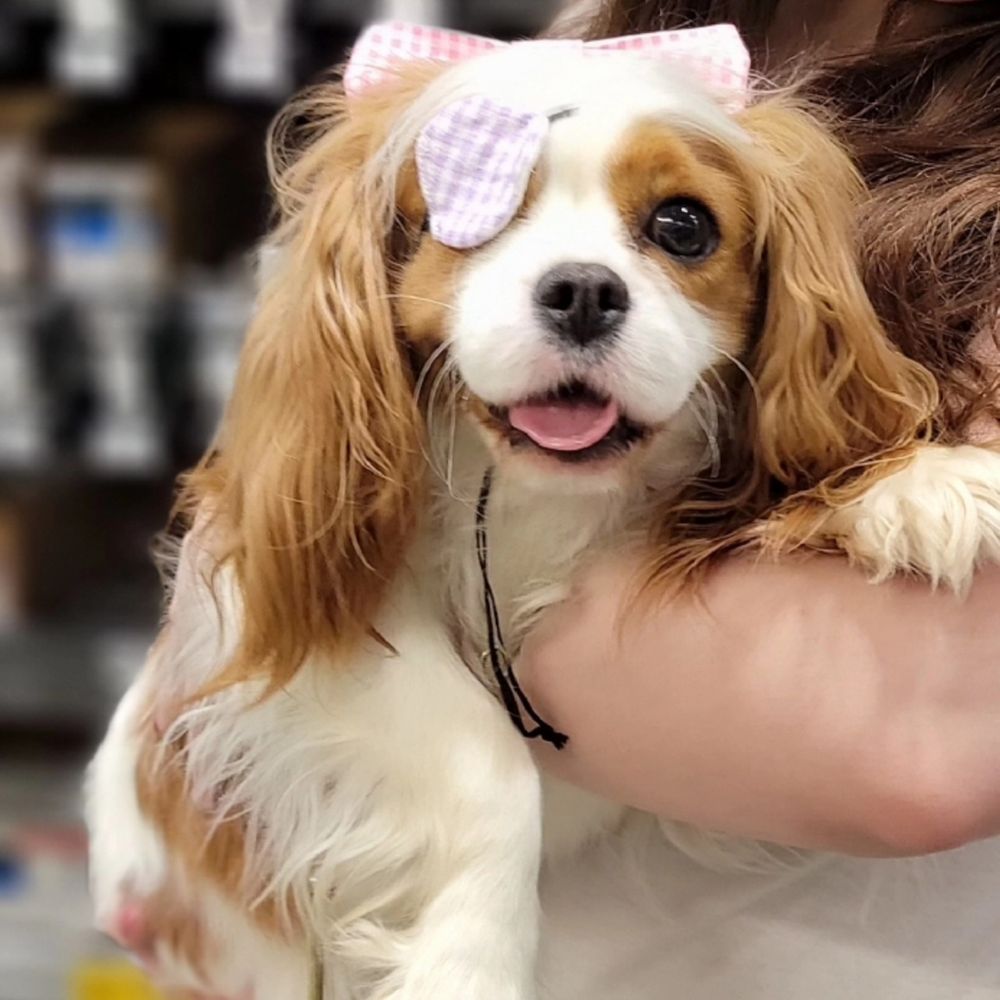 Monticello Kiss From A Rose THDN CGC FITB
"Rosie"
Therapy work is Rosie's calling! Due to a fluke accident, one of her eyes had to be removed and disqualified her from stepping into the show ring. Turning a tragic incident into a positive and meaningful one, we decided that we would train her into being a therapy dog! Due to her calm and gentle nature, she is the perfect candidate and is officially a registered therapy dog! Her grandmother (Gabby), who is also a therapy dog, and Ashley visit children's hospitals, assisted living centers, veteran nursing homes, and more bringing joy and smiles to all they meet!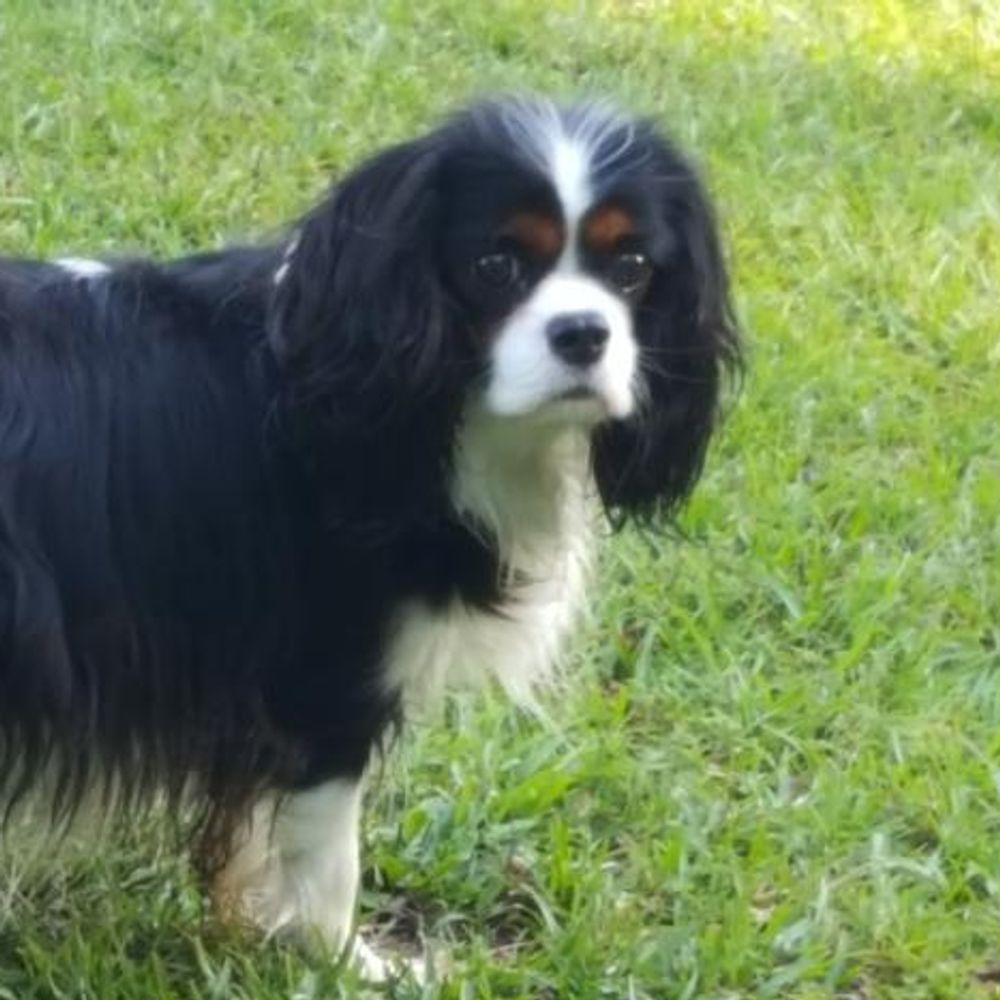 Monticello Catch A Falling Star
"Mia"
Mia is one of the most maternal girls of our pack-  even towards our older dogs. Her calm and attentive nature makes her the perfect fit. Whenever she is picked up, she likes to "swim" in the air, hence her nickname, "Swimmer girl."